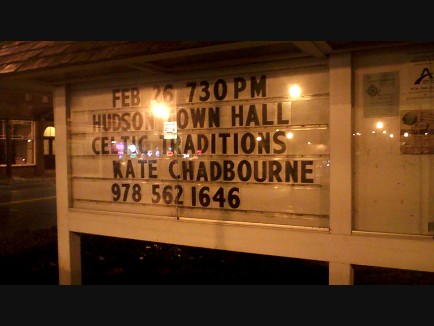 Last night, I went up to the Town Hall to see an Irish music concert and to do a video profile a local organization for the community service website: Serve in Town. The concert featured Kate Chadbourne and the Irish Music Guy and was sponsored by the Arts Alliance. The Arts Alliance is a local organization that promotes activity in the arts in the surrounding area.
While there, I met Judy Faust, who as capturing the video for local access and she had some interesting stories of her own.
To find out more about Judy's projects go to: What's Your Story?