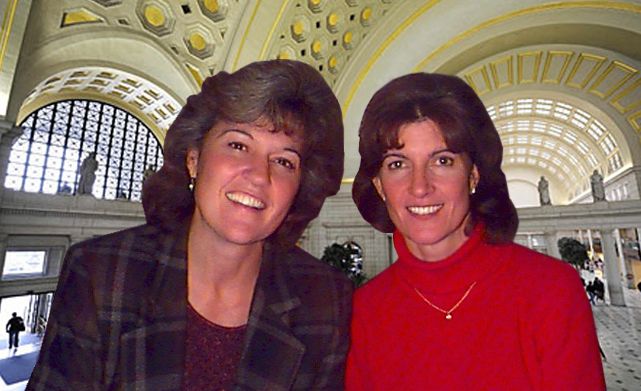 February, 2008
About a year ago, I received a note that a high school classmate that Dale McGee had died. Dale and I dated during our days at George Dewey High School in the Philippines. Although, I can't claim that we stayed iin close touch, we did trade an email every now and then. I pulled out some pictures from our GDHS yearbooks, in memory of Dale. Dale was a great friend and a gentle soul. –Al
Ms. Dale McGee Fry
As originally published on Monday, January 1, 2007
Ms. Dale McGee Fry, of Germantown, passed away peacefully at her home Friday, December 29, 2006.
Born January 4, 1955, she was the daughter of Walter and Maude McGee.
She leaves to cherish and celebrate her memory her beloved children, Shannon and Wesley Fry; their father, Rodney Fry; sisters, Wanda Anastasi, Sandi McGee and Cora Rencher; brothers, Walter Nelson McGee and Larry McGee; mother-in-law, Ruth Fry; several brothers and sisters-in-law; and several nieces and nephews.
Dale was a 1977 graduate of Towson State College and a 1973 graduate of Gaithersburg High School. At the time of her death, she served as the director of Early Head Start of the Family Services Agency in Montgomery County.
Family will receive friends at Trinity United Methodist Church, 13700, Schaeffer Rd., Germantown, for the viewing Tuesday, Jan. 2, from 9 to 11 a.m. Services will be held following the viewing at 11 a.m. at the church. Interment will be private.
In lieu of flowers, memorial contributions may be made to the Cancer Center, MG Health Foundation, 18101 Prince Philip Dr., Olney, MD 20832; or to the American Cancer Society.